We are an ISO/IEC 17065 accredited body that certify products, processes and services, that gives confidence to all interested parties, operators, services providers, regulators and customers, that a product fulfils specified requirements, set by the Sweden Gambling Authority (Spelinspektionen aka SGA).
Certification is a means of providing assurance, a level of confidence and trust that is established by an impartial and competent assessment by a third party. We have developed a product scheme (GA Sweden Online Gambling Systems Certification Scheme) ensuring compliance with all applicable SGA jurisdictional requirements.
We can also add value through our partners to assess games, RNG, RTP, gaming platform, backend/player management platform, information security and change management.
We follow a simple process that enables us to provide a comprehensive evaluation allowing us to confidently and impartially certify your online gambling systems.
The certification process contains four phases.
Within this phase the Selection functions is performed:
Initial customer enquiry, provision of information (GA Sweden Online Gambling Systems Certification Scheme, GA Swedish ISMS Checklist and the Application form).
Application review to ensure completeness of information about the client and the product is sufficient to conduct the certification process. This ensures that scope is clearly defined, and competent resources can be allocated.
Certification Agreement is prepared and provided to the client for review and acceptance.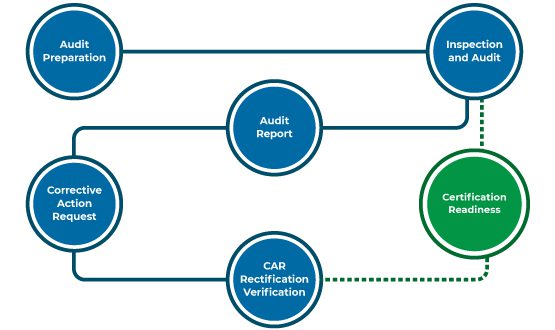 Within this phase the Determination and Review functions are performed:
Determination process is where main work performed, this includes Audit plan; conduct Inspection and audit; Audit report; Corrective action request (CAR); CAR rectification and verification; and Certification readiness.
Review process is performed by the Certification Manager, reviewing all information and results related to the evaluation. Any issues identified will be redirected back to the audit team to be resolved and resubmitted. Once all information is complete, the Certification Manager arranges for the certification committee to meet and review certification submissions.
To ensure independence and impartiality during the review process, the Certification Manager will excuse themselves if they have been involved in an audit and an alternative reviewed is appointed
Within this phase the Decision and Attestation functions are performed:
Decision on certification is tabled to the Certification Committee who is assigned to make the certification decision based on all information related to the evaluation, its review, and any other relevant information. The decision of certification can be one of Granting, Maintaining, Extending, Reducing, Suspending, or Withdrawing.
Decisions and Attestations are communicated to the client in writing. The certification includes Gaming Associates contact information, client information, the scope of certification, date certification is granted, Issue number, expiry date and any other information as appropriate.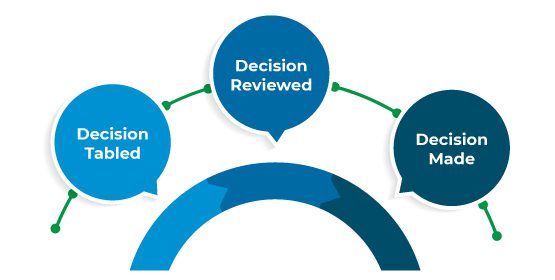 Within this phase the Surveillance function is performed:
Surveillance, periodic assessments, are not applicable unless changes dictate an assessment need to be performed. Such changes may be subject to surveillance (due to changes made by the client , regulator or scheme that affect the certification of the online gambling system) as per the details given in the successive steps. Surveillance, evaluation is carried–out as per defined processes to ensure product operations and conformity to the Scheme.
For more information regarding

g

a

certification process please consults following
g
a
Evaluation and Certification Guide
Download
g
a
Sweden Certification Scheme
Download
g
a
Sweden Certification Mark FAQs
Download